Luxury Private Tours
We will show you the best of what the Nelson region has to offer:- Whether you would like to see wineries, local arts, scenic highlights, historical buildings or gardens or a combination of them all. We are flexible and will work with you to match your requirements.
Choose from one of our sample Nelson tours below, designed to capture the essentials of the Nelson region or personalise your tour with us to suit your interests and requirements. With a detailed knowledge of the Nelson / Marlborough region, we can create Nelson tours to meet a wide range of special interests.
Sample tours
These are merely examples of tours we are able to offer. We will always speak with you before we start and customise the tour to your own interests and abilities. Trust us we know the region well. Tired of art galleries and prefer some scenery? No problem! Are you unable to tackle lots of stairs? Not a worry! We'll make sure your day really is your day.
Nelson Coastal Highway Tour (Full Day)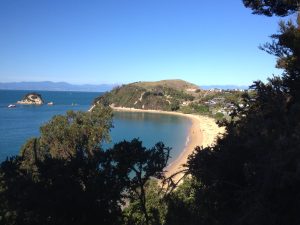 The Nelson region is famous for the beauty of its landscape. This tour route takes in some of the region's coastal icons and natural land formations. The fertile plains and hills and a temperate climate make Nelson one of NZ's leading producers of fruit, wine and hops. We take
time to stop and sample some of this produce and to view some of well known galleries which are a part of Nelson's arts & crafts culture.
Highlights include:
• Historic Nelson sites
• Short forest walk
• Kaiteriteri and Tasman Bay Beaches
• Selected Winery/Craft Brewery
• Mapua Estuary & Galleries & wine tasting
• Hoglund's Art Glass Studio
• The unique World of WearableArt & Classic Car
Nelson City of Sunshine Tour (Full Day)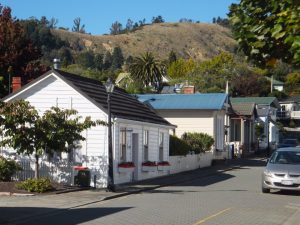 Nelson boasts the title of New Zealand's sunshine capital. It is the second oldest city in the
country and is the birth place of New Zealand Rugby. The region is home to a community of artisans, their galleries display a wide range of their creations.
Highlights include:
• City / Tasman Bay views
• Nelson settlement features and the waterfront.
• Founders Heritage Park
• Queen's Gardens
• The Suter Gallery
• Red Gallery
• Parker Gallery
With a wealth of historical and cultural sites and a charm of its own, this tour is a must for lovers of art, architecture, history and heritage.
Treasured Pathway (Full Day)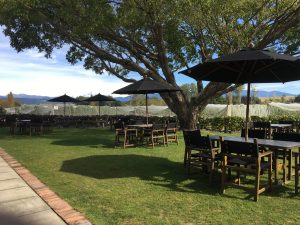 Discover the charm, diversity and beauty of this region. We retrace the pathways of the ancestors and visit some of the artisans, winemakers and craft brewers who now make the region their home.
Highlights include:
• Hoglund Art Glass Studio
• Katie Gold – clay art
• Upper Moutere Inn
• Neudorf Winery
• Himmelsfeld Winery
• Royce McGlashen Ceramic Gallery
• Gardens of the World
• World of WearableArt & Classic cars Museum
Nelson City Highlights (Half Day)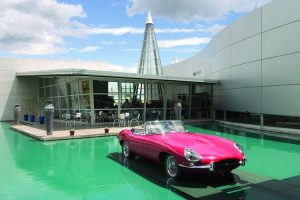 With a wealth of historical and cultural sites and a charm of its own, Nelson is a must for lovers
of art, architecture, history and heritage.
Highlights include:
• Nelson City Tasman Bay View
• Nelsons iconic Waterfront
• Historic South Street
• The Suter Gallery
• Founders Heritage Park
• World of Wearable Art & Classic Cars Museum
• Pic's Peanut ButterWorld
Nelson Plains (Half Day)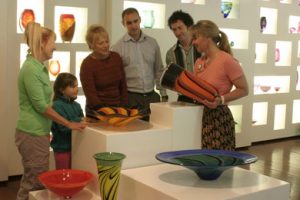 The Waimea Plain is Nelson's 'river garden'. Orchards and wineries are interspersed with craft galleries'.
Come with us and visit a selection of these.
Highlights include:
• T e Mania Wines
• Richmond Plains Winery
• Hoglund Art Glass
• Seifried Winery
• Middle Earth Winery
• Royce McGlashen Ceramic Gallery
Nelson Moutere Hills (Half Day)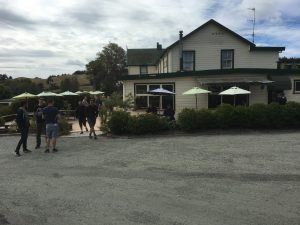 Nelson is home to several boutique wineries nestled amongst the Moutere Hills. The region also grows high quality hops.
Come with us and visit the early German settlement of Sarau now known as Upper Moutere.
Highlights include:
• Neudorf Winery
• Mahana Early settlers cottage
• Himmelsfeld Winery
• Upper Moutere Inn – craft beer tasting
• Katie Gold–ceramic artist
• Moutere's Old Post Office country store